The Arrowhead Alpines 2019 Catalog and Shopping Cart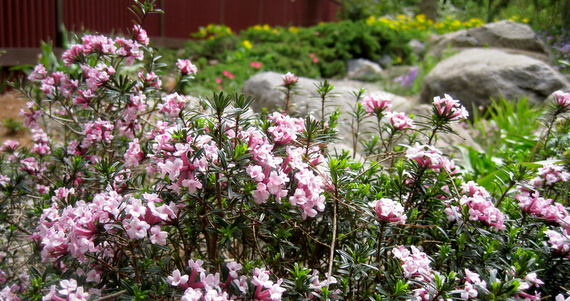 ---
Welcome to the Arrowhead Alpines Shopping Cart! If you are interested in learning more about our retail nursery, click here. If you want to shop mail order, you're at the right place! Our shopping cart has a complete listing of all our current mail order items. Just click on the category you're interested in on the left sidebar to get started shopping! You can add plants to your own personal shopping cart, and even leave the computer and continue shopping another day, if you sign in with your own account. When you're ready to checkout, the website will walk you through the simple, easy-to-use process.
We still offer 20% off trees and Shrubs while supplies last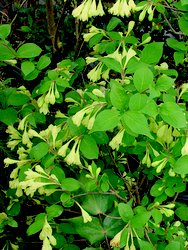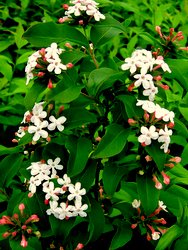 This sale focuses on selling out our remaining inventory of trees and shrubs in order to downsize and focus on what we do best, rock garden and alpine plants. We're currently offering 20% all our remaining inventory of trees and shrubs, excluding our daphnes. This is a limited time offer, once our supply is gone, it's gone! Place your order now while supplies last.
One example you might want to look at is Weigela subsessilis 'Canary', which is worth growing for the very unusual soft yellow flowers, but is also the most vigorous and winter hardy Weigela we know of, blooming its head off after even the harshest winters.
We also have some Abelia mosanensis to get rid of -- these have abundantly fragrant flowers in midsummer which hold the crown for most popular shrub with the butterflies of our nursery.
Woodland Wildflowers and Ferns
Free Shipping for Bulk Wildflower orders!
BULK woodland wildflower orders will ship this Fall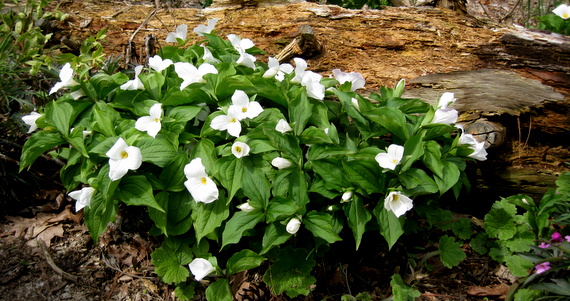 Our beautiful woodland wildflowers, like trillium and bluebells, will be a rare treat this season. If you'd like to order bulk amounts of wildflowers, click here. Keep in mind our bulk woodland wildflower ordered now will ship this Fall. The best part is though... FREE SHIPPING when you buy in bulk!

As our bulk woodland wildflowers are bare-root, and the Spring season has passed, they will ship next Fall. If you have any questions about our bulk bare root wildflowers, just ask! Feel free to send us an email on our contact page.

If you are close by and want to place an order and pick it up, please give us 7 days notice so we can get your order together.
Arrowhead Collections
Don't know what to plant? We can help! Click here!

Our plant collections are an awesome opportunity if you're out of ideas for what to plant. Place your order for any of our categories of collections, and in the comments field you can make any suggestions or requests you may have. Then we will select things we feel will suit you best, and be a welcome addition to your garden!

Click any of the collections below for more details: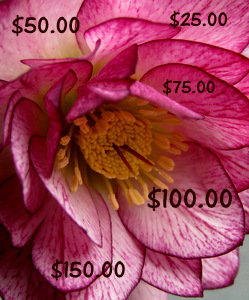 Gift Certificates
Don't know what to get for a certain gardener in your life? Our gift certificates are a perfect option for holiday gifting. You can purchase gift certificates for online or retail/mail-order use. Prices range from $25 to $200. To make giving them even more fun, we're throwing in a free small poster of Joseph's "Do you need a new plant?" cartoon. See it here on the blog. If you get one of the on-line only certificates, make sure you leave an address where you want the small poster sent to.